I was positively surprised at how fast its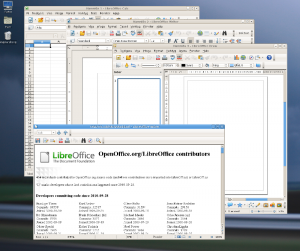 possible to build LibreOffice and its prerequisite OpenJDK6 JAVA runtime these days. Compile time for JAVA and LibreOffice is about an hour each on a 3 Ghz quad core X64 class CPU. These builds used to take 4 to 8 hours, so it was not something that you could kick off in an evening.
Now that it can be built in an evening, thanks to parallel make software and multicore CPU's ,  I can update these builds on a regular basis.